EUCLID (Euclid University) has one of the most extensive networks of participations, memberships, partnerships and agreements with higher education networks and other intergovernmental bodies. Some of these agreements include Joint Degree Program initiatives and all are relevant to foster EUCLID's global contribution and engagement.
---
EUCLID is a full member of the proper regional association of recognized/accredited universities (with reference to the Headquarters State), which is the Association of African Universities (AAU). Based in Accra, Ghana, the AAU is internationally connected and facilitates inter-university cooperation and recognition.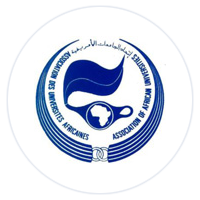 Learn more at www.aau.org
In his personal capacity as chief officer of an accredited institution of higher learning, the EUCLID Secretary-General is a member of the International Association of University Presidents, based in New York.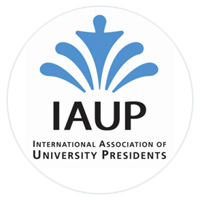 Learn more at www.iaup.org
EUCLID is an institutional member of the Academic Council on the United Nations system, a UN-linked global network based at Wilfrid Laurier University in Canada. ACUNS published in 2014 in its journal an article authored by EUCLID faculty members.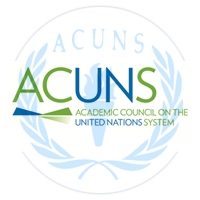 Learn more at www.acuns.org
EUCLID was accepted as a member of PRME in 2015. As an intergovernmental institution dedicated to preparing globalized civil servants and leaders for the 21st century, we not only remain committed to integrating the Principles of Responsible Management Education throughout all our institution's efforts but hope to help lead the way in developing new ways of teaching the competencies needed in the ever-evolving, ever more complex global business environment that is the 21st century.
---
The Principles for Responsible Management Education (PRME) is a United Nations Global Compact sponsored initiative with the mission to inspire and champion responsible management education, research, and thought leadership globally. The Six Principles of PRME are inspired by internationally accepted values, such as the Ten Principles of the Global Compact. They seek to establish a process of continuous improvement among institutions of management education in order to develop a new generation of business leaders capable of managing the complex challenges faced by business and society in the 21st century. Currently, over 500 signatories have joined PRME representing 80 countries. PRME's Steering Committee is comprised of global and specialized associations.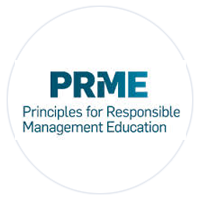 Learn more at www.unprme.org
EUCLID became a CAFRAD partner by inter-IGO MoU in 2008, and developed this relationship to a full partnership and Joint Degree Program initiative in 2005. Together, EUCLID and CAFRAD present a Master's degree in International Public Administration (MIPA) to prepare outstanding public administrators.
CAFRAD (African Centre for Education in Public Administration) is an intergovernmental organization established by treaty in 1970, currently serving 36 Member States.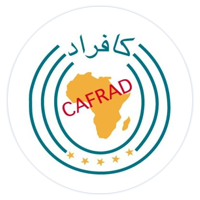 Learn more at www.cafrad.org
EUCLID is an institutional member of the Global University Network for Innovation (GUNI), an initiative of UNESCO and the United Nations University.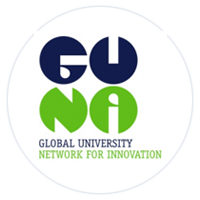 Learn more at www.guninetwork.org
EUCLID is an educational partner of the World Mediation Organization, the world's premier international network of experts, consultants and practitioners in mediation, negotiation and conflict resolution.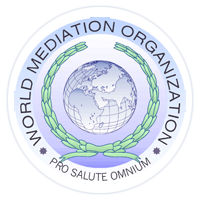 Learn more at www.worldmediation.org
EUCLID is an educational partner of the Islamic Chamber of Commerce and Industry, the affiliated body of the Organization of Islamic Cooperation, the world's second-largest intergovernmental institution after the United Nations. Under a formalized agreement, EUCLID and ICCI jointly present an MBA in Islamic Finance and associated scholarship opportunities.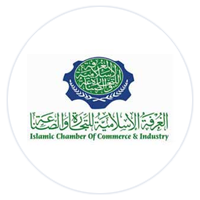 Learn more at www.euclid.int/icci
EUCLID is an educational partner of COMESA-LLPI, an intergovernmental organization serving 9 Member States and affiliated to the Common Market of East and South Africa, a 400 million citizen regional trading block. Under a formalized agreement, EUCLID and COMESA-LLPI will jointly present an MBA in Leather Commerce and Industry, with associated scholarship opportunities.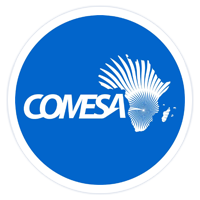 Learn more at www.comesa-llpi.org
EUCLID is a partner of the Islamic Development Bank, an intergovernmental bank serving the Member States of the Organization of Islamic Cooperation.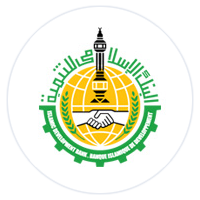 Learn more at www.isdb.org
EUCLID is by Statute a member of the Euclid University Consortium (Euclid Consortium of Universities) which was established in 2006. It was the Consortium which developed the initial programs that were adopted for intergovernmental capacity-building, leading to the formation of EUCLID in 2008.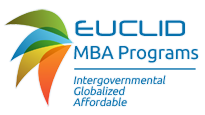 Learn more at www.euclidconsortium.org